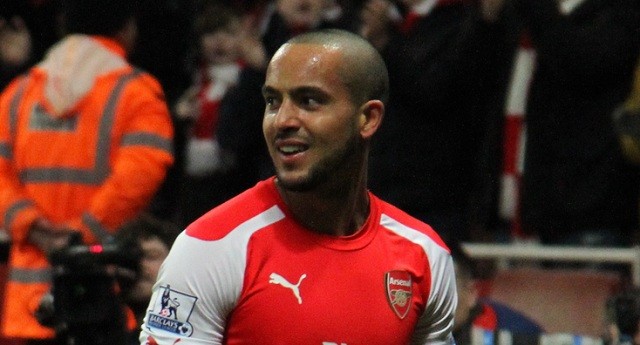 Everton FC are reportedly planning a £30m bid for long time Arsenal winger and English international, Theo Walcott.
Everton have money to spend after selling Romelu Lukaku to Manchester United earlier this month and Walcott could be willing to leave the Gunners for Everton since it would likely result in more consistent playing time.
Everton recently lost one of their wingers in Yannick Bolasie due to a serious injury, so Walcott would seemingly be a perfect fit for a move to Everton.
Walcott scored an impressive 19 goals in all competitions for Arsenal last season, proving that he is still a quality player. At only 28 years old, Walcott should still have several more strong seasons ahead of him if he can remain healthy.
This transfer should have a reasonable chance of being completed, as Walcott and Everton would both benefit from the move.
Walcott would likely be given a consistent starting spot in the Everton lineup, while Everton are in desperate need of a winger and certainly have the money available to acquire Walcott.
As long as Arsenal are truly willing to sell Theo, then Everton would seem like the most logical landing spot for him to go to.