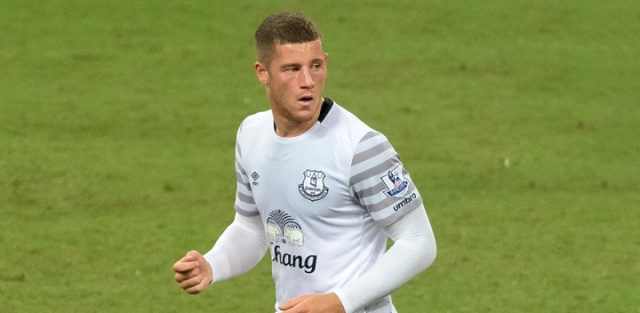 According to reports, Tottenham are set to step up their interest in signing Ross Barkley from Everton as the Toffees are now prepared to reach a compromise.
The 23-year-old Barkley has been strongly linked with a move to the North London side since he failed to meet Ronald Koeman's deadline date to sign a contract extension at Goodison Park.
It is understood that Spurs and Everton have entered negotiations over a sale, though the Merseyside club have demanded £50 million, which Spurs chairman Daniel Levy feels is ridiculous.
As Barkley has just one year left on his current contract with Everton, this summer will be Everton's last chance to cash in on a sale for him.
The England international is highly rated and was on fine form last season, scoring nine goals and well as supplying nine assists. He will be a good addition to the Spurs outfit who will be aiming to win silverware next season.