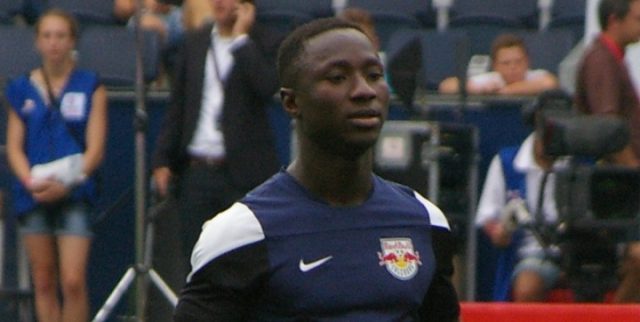 According to reports, Liverpool will make a new bid for RB Leipzig star Naby Keita next week.
Although the Bundesliga outfit do not wish to part ways with one of their top talents, they may be forced to do so, especially given that the player reportedly himself wants the move to happen.
Keita impressed last season, helping guide the relatively unknown Leipzig to a second place finish in the Bundesliga and Champions League qualification.
The Guinean has a £48 million release contract in his contract which is set to become active next summer.  Liverpool know that they will have to spend heavily to recruit Keita, with the Reds reportedly already having had a £57 million offer rejected for the player.
Sporting director of Leipzig Ralph Rangnick has recently said that Leipzig are not prepared to part ways with any of their key players this summer so luring Keita may not be an easy task.