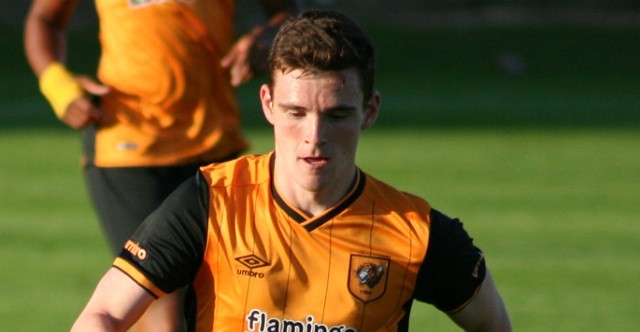 It looks like Liverpool's hunt for a left back is finally about to end as a deal for Hull City's Andrew Robertson is close to being finalized for a fee around £8 million, as per Daily Mail.
Although club vice-captain James Milner did a commendable job at left back last season, he still is a make-shift left back.
With Alberto Moreno failing to impress last season after being given numerous chances by the Liverpool boss, it was imminent that the Reds will go looking for a left back in the transfer window.
Hull had a torrid Premier League campaign last season, in which they ended up getting relegated to the Championship.  However, Andrew Robertson was one of the few Hull City players who didn't fail to impress.
Hence, he caught the eye of numerous Premier League clubs including West Ham, Newcastle and Burley. But with only Reds having the chance to play in Champions League this season amongst the interested clubs, it was not a hard enough decision for the Scottish international to make.