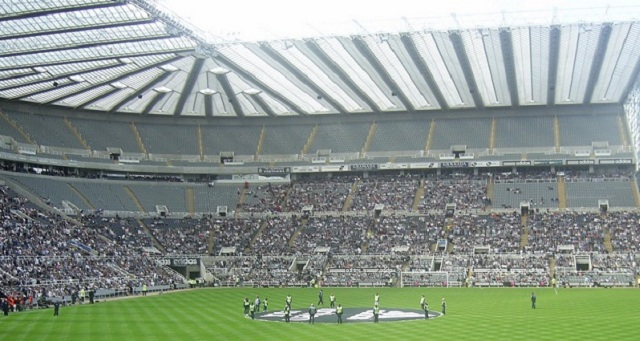 Newcastle United started preparations for their return to the Premier League on Friday with a trip to Tynecastle to take on Hearts of the Scottish Premiership in Edinburgh. The Magpies came away from the match 1-2 winners on the day. Here are three points:
Dwight Gayle is back
The English striker was a massive weapon last season in the Championship, scoring 23 times in just 30 appearances. All the while he fought injury after injury. But all of that didn't stop him from returning to the lineup and reasserting himself with two goals to his name. It took him just three minutes to open the scoring, putting away a pass from Siem de Jong.
He'd double his tally, and put his side back in front, with a goal after 24 minutes that proved to be the winner. That goal was a header off of a corner. Once again, Gayle showed that he is a man that score from any situation, and that he is a true go-to man when healthy. There is no doubt in my mind that he can lead the line at the top level, he just needs to stay fit.
Lejeune makes debut
Florian Lejeune, the French center back bought from Eibar for a decent but reasonable amount of money this summer, made his bow in the second half. He had little to do defensively, but he did show well in possession.
That is one thing that will be very encouraging for Rafa Benitez's side as they try to equip themselves for the top flight and the more nuanced buildup play required. Lejeune also had a chance to score from a corner, but the ball went narrowly wide. That'd be a great bonus for fans of the northeast club to see him continue to be a threat on set pieces.
Defense slips up momentarily
There weren't many blights on the night, but the defense did make a slight error on Jamie Walker's equalizing goal. Resulting from a very scrappy throw-in situation, Walker somehow ended up free as Cole Stockton failed to control the ball. It fell into Walker's path, and he obliged by hammering it into the back of the net.
The defence will have to communicate better moving ahead after this match, but this is very common in preseason matches and should not be the end of the world for any players involved.