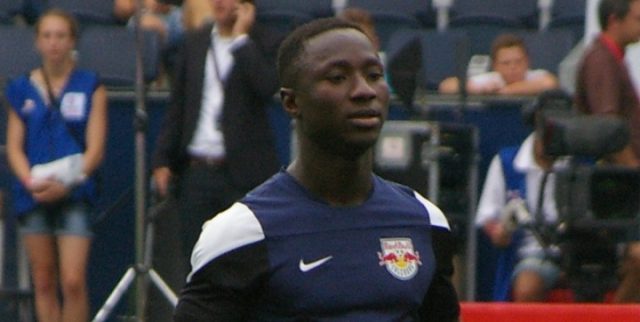 Former Liverpool star Dietmar Hamann has urged the Reds to spend big as they try to sign Naby Keita from RB Leipzig this summer.
The 22-year-old Keita caught the attention of many last season as his stellar performances helped Leipzig claim a surprise second place finish in the Bundesliga last term.
The German club are however naturally reluctant to part ways with one of their top talents and this could mean that Jurgen Klopp's side will have to fork out a large sum of cash if they wish to sign the player.
Hamann is a big fan of Keita and feels that he will fit in well into Klopp's side. He said of the player, "He links up very, very well. He can play the holding role and the role a bit further forward, which I think is his better position. Last season he scored goals and set goals up. He's a very capable player.
"Is £70m too much? If it's market value, I think we've got to get away from people saying a player isn't worth it, that's what the prices are like now and that's it."