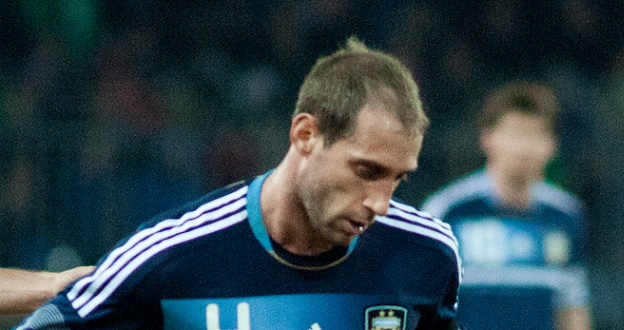 West Ham star Manuel Lanzini has said that he expects his club's new recruit Pablo Zabeleta to have a positive influence on the squad next season.
The 32-year-old Zabaleta joined the Hammers after City opted not to renew his contract at the end of last season.
Zabelata brings in a winning mentality and wealth of experience to the Hammers squad. He made his professional debut for San Lorenzo back in 2002 and during his time with City, he won two Premier League titles, one FA Cup and two League Cups.
The Argentina international is expected to start the upcoming season as the Hammers first choice right back.
Lanzini hailed his fellow countryman saying, "I think he is one of the best right-backs in the Premier League, he has been here for nine years, which is amazing.
"His experience will be very important to us. He has played for a very big club in Manchester City and I think he will be very good for us."