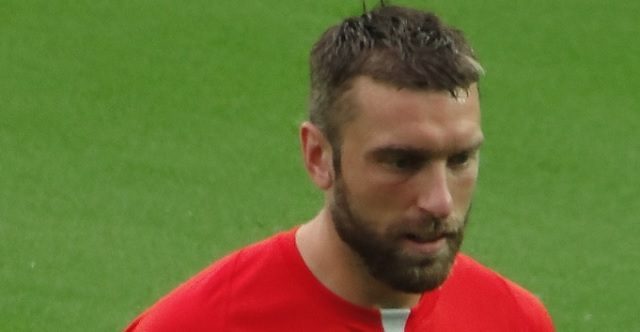 Over the last couple of days, we've seen rumors and suggestions (mostly just those) from supporters of Rangers that they should add to their striking ranks by making a move for veteran English striker Rickie Lambert. Other names have also been floated, of course, but let's zero in on Lambert for a moment.
Lambert made a name for himself at Southampton a few years back. He scored tons of goals for them in League One and in the Championship before also making the step up to the Premier League and finding success with 28 goals in two seasons. That earned him a dream move to Liverpool that didn't pan out, and since then he's ended up being released from Cardiff City.
So the 35 year old is available on a free transfer, and because- of course- Rangers are needing to make cheap deals, the suggestion is that they should sign the man that has been capped by England.
However, there are some issues here. Rangers have an older striker already in Kenny Miller. This is a side that needs to get younger. Rather than taking a gamble on a veteran, why not take one on a youngster with potential that could have sell-on value?
In addition to that is the fact that Rangers are surely going to be playing a different style than what would suit Lambert. At Liverpool, he struggled mostly due to the Reds' style not suiting him. Rangers have bought flair players, so how would that work exactly? Answer: not very well most of the time.
Thirdly, Lambert just hasn't shown all that much quality of late. At West Brom, he was selected behind the likes of the suddenly impotent Salomon Rondon. At Cardiff, he scored just four times last season.
With all of this said, it's clear that Lambert isn't the answer for Rangers right now. Other, younger, and better choices are available, but they will just have to be combed through first.