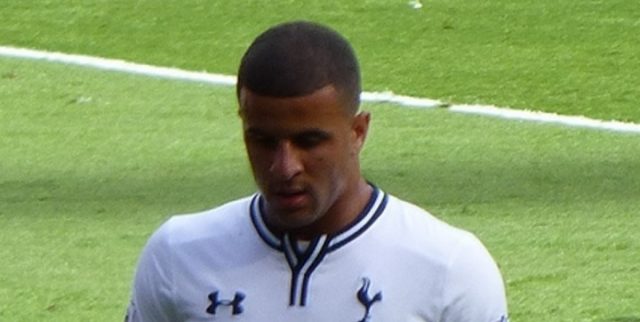 According to reports, Tottenham and Manchester City are about £10 million apart in discussions over a sale of defender Kyle Walker. After losing his place to Kieran Trippier towards the end of last season, Walker reportedly wants to leave Spurs.
The North London club are said to be demanding about £50 million for Walker and should he move to City, he could see his current wages of £70,000 per week possibly doubled.
City may also step up their interest in Walker after Dani Alves opted to joined PSG.  The Citizens had been confident of luring the experienced Brazil international especially, as he had previously worked with Pep Guardiola at Barcelona but he joined PSG instead.
City are still likely to capture Walker before the end of the transfer window. The Citizens will likely fork out whatever is required off them.  They could use young striker Kelechi Iheanacho, who Spurs are interested in, as part of the deal.