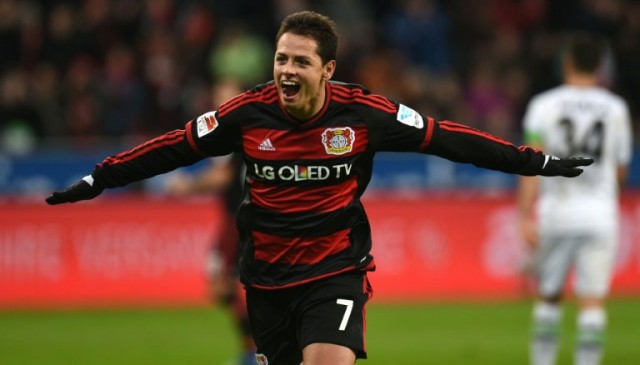 According to reports, the wage demands of Bayer Leverkusen striker Javier Hernandez could hinder a return to the Premier League for the Mexican international.
Over recent weeks, Hernandez has been linked with a move to West Ham, who are looking to bolster their forward options next season.
Hernandez is available for £13 million which will not be expensive for the Hammers and considering the Mexican star's exploits during his time with Manchester United, he will also be a good signing for Slaven Bilic's men.
However the 29-year-old is said to be demanding weekly wages of £140,000, thus should he transfer to the East London club, he will become the club's highest wage earner ahead of Andy Carroll, who earns £100,000-a-week and it remains to be seen if the Hammers will agree to such demands.
Apart from Hernandez, the Hammers do have other striker options that are available. They are also interested in luring Andre Gray from Burnley and he could be available as has yet to agree a new deal with the Clarets.