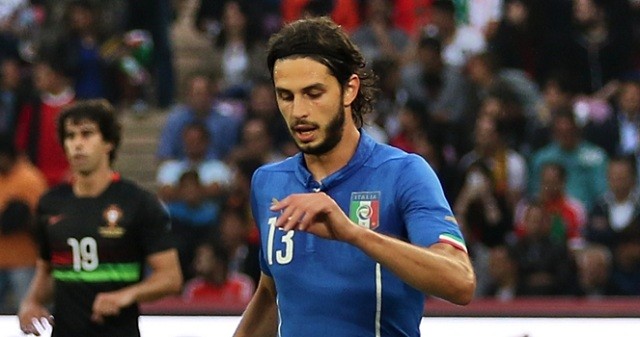 According to reports, West Ham United are the latest club that have expressed interest in signing Inter Milan defender Andrea Ranocchia.
The 29-year-old Ranocchia spent the second half of last season on loan with Hull City and following the Tigers' relegation from the Premier League, he has been linked with a number of clubs across England.
Inter are willing to sell the player with West Brom, Newcastle United and newly promoted Huddersfield all considering tabling offers.
Inter have reportedly set a price tag of £5 million for Ranocchia and will let the player decide on which club he wishes to join once offers have been made.
Ranocchia certainly does not have a heavy price tag on his name. He is a very experienced defender and will be a good addition to whichever team he ends up joining, though he would probably be more beneficial to one of the Premier League newcomers.