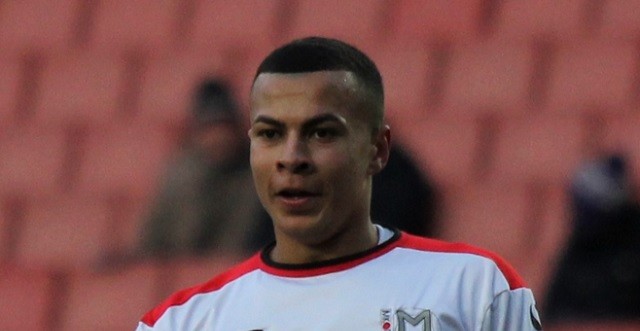 Tottenham star Dele Alli was spotted enjoying himself in Los Angeles. The youngster was reportedly spotted cruising in a Rolls-Royce, a car which has a price range starting at £367,000.
The 21-year-old, who has established himself as one of the brightest young talents in World football after winning the PFA Young Player of the year award for a second successive season, is enjoying himself following a successful season.  He spent time in Ibiza with girlfriend Ruby Mae and also partied in Los Angeles.
The youngster is now reportedly on the Greek island of Mykonos along with team-mate Eric Dier. It appears that Alli enjoys a party lifestyle.
There is certainly no problem with this; however fans of the North London Club will be hoping that Alli is not one who overdoes it. Far too many players have seen their blossoming careers ruined by a love for partying.