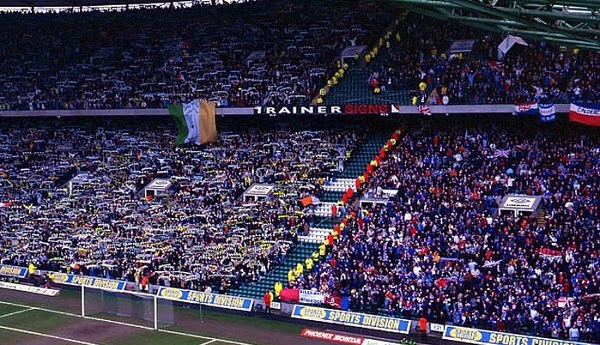 Manager Pedro Caixinha has failed to shy away from much of anything this off season. The Portuguese boss has made waves with a number of moves, all of which have stamped his authority on the team and club as a whole.
One of the newest moves made by the former Santos Laguna boss was to bring in signs that say 'We are the People.' The boss has said that the signs would help his side while trying to undermine the spirit of the other side.
This move is another one that is playing to his base, but it is a very necessary one as Rangers look to rediscover their identity after years of struggling through finances and the lower leagues. We've seen it done by the Brendan Rodgers at Liverpool, and that went fairly well for a period.
We'll see how all of this turns out, but it's a decent start thus far. Caixinha has a long way to go, but he must turn Ibrox into a true fortress in order to close the gap to the top.