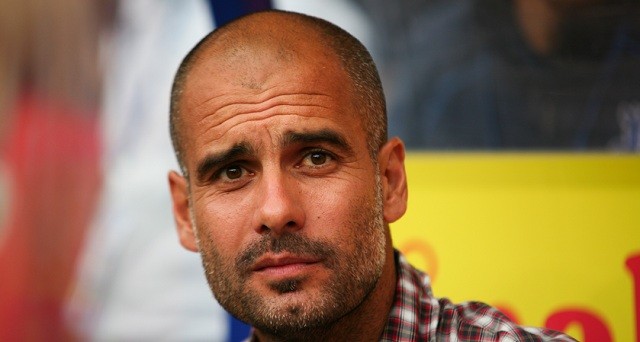 Premiership players have reported back for preseason training this week and fans are already getting excited about the impending campaign. The rumour mill has gone into overdrive as the league's elite clubs are all being linked with leading stars aplenty, and 2017-18 is shaping up to be the most competitive season in history. So far Man City stand out as having shown the most ambition in the transfer window and they have been installed as favourites to win the league next season. It would be a magnificent feat to overhaul Chelsea and hold off competition from the likes of Tottenham and Man Utd, but the bookmakers believe City can do it.
Pep Guardiola endured his first trophyless season as a manager last time out, his debut season at the Etihad. Chelsea romped to the league title ahead of Spurs, while Arsenal and Man Utd won the cups and Monaco knocked City out of the Champions League. Guardiola knows he has to spend big to ensure Man City improve, and so far there is plenty for fans to be excited about. They snapped up Bernardo Silva – a lynchpin of the Monaco team that knocked them out of the Champions League – for north of £40 million and that will give them even more options in what is already an exciting attack. His pace and trickery will be a valuable asset from wide areas. They also bought Benfica goalkeeper Ederson for £35 million after Claudio Bravo struggled badly last season.
There should be further spending to come from City as they overhaul the team and it is understandable to see them made favourites. Before placing action make sure to review betting market at Bovada and check out the best odds, and you will find Man City at the 2/1 mark to win the league next season. They have a good chance, but at those odds it is not a particularly attractive bet. Guardiola at times looked flummoxed by the Premiership last season and it will take a lot more than a winger and a goalkeeper to make them champions. John Stones struggled at centre back and Vincent Kompany cannot be relied due to his recent injury history, so City really need defensive reinforcements. If they land all their targets, such as Kyle Walker, they will be a force to be reckoned with.
But it seems foolish to write off Chelsea. They have not signed anybody yet, but Antonio Conte has been promised £200 million to bolster his squad, and they were by far the best team in the league last season. Sir Alex Ferguson and Jose Mourinho are the only managers to win the Premiership twice in a row, but Conte has a great chance of joining that elite club. If Diego Costa leaves he will need a striker, perhaps two, and some defensive reinforcements of their own would come in handy. But they have arguably the league's best goalkeeper, midfielder and attacker in Thibaut Courtois, N'Golo Kante and Eden Hazard, and their defence performed exceptionally last season. With a few signings they can compete in the league and the Champions League, and the 7/2 on offer on Chelsea looks great value.
Tottenham will be a threat. They have many of the league's best players and if they can keep the group together, and supplement it with some talent, they have a great chance of improving upon last season's second place finish. The big question mark hanging over them is how well they will respond to playing at Wembley all season while their new stadium is being built. At 10/1 they look great value. Man Utd will also spend big and improve, and they are a very difficult team to beat. But they need to become a lot more convincing going forwards to win the title. Liverpool look great going forwards, but poor at the back, and that could cost them. Everton are spending big but it is too soon for them. Arsenal could be a dark horse at 16/1. Last season was their worst under Arsene Wenger, but he knows they will have to improve massively as his legacy is at stake, so he is gearing up for some ambitious moves in the transfer window. Without the distraction of Champions League football they have an outside chance, but that seems a risky bet. Chelsea to win looks the best option right now, along with an each-way punt on Tottenham.