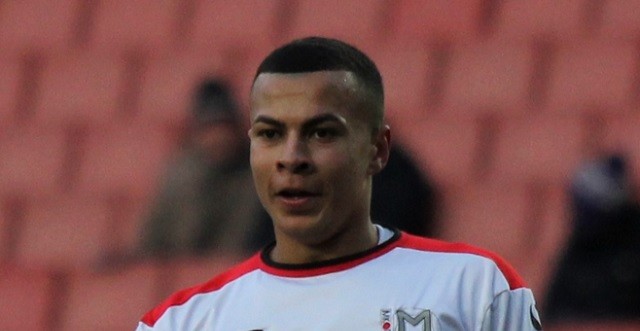 According to the reports coming from The Sun, Chelsea boss Antonio Conte is preparing a surprise move for Dele Alli, a highly-rated Tottenham midfielder.
Alli, who took home the PFA Young Player of the Year, could be a subject of an astounding bid, and it seems that Conte plans to splash as much as £176 million on summer signings.
The other "part" of this package would be Romelu Lukaku, who is set to leave Goodison Park and go back to Stamford Bridge.
Lukaku and Alli would present impressive reinforcements for Chelsea as the Blues prepare to defend their title.
However, Tottenham will have a say in this matter as well, and they will be reluctant to sell a player who made such stunning progress under Mauricio Pochettino. Alli was signed from MK Dons for £5 million in 2015, and the 21-year-old still has a lot of room for improvement.