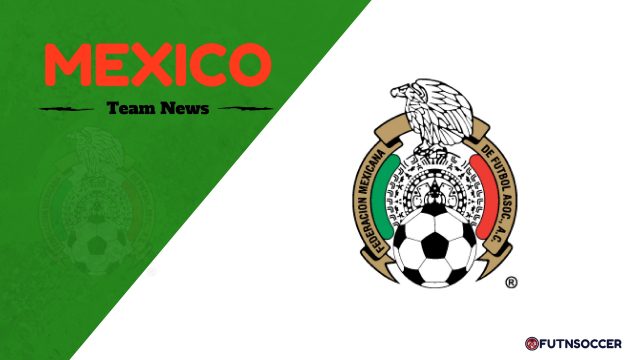 With the third place game in the books, Mexico's Confederations Cup has officially come to an end.  It was, in truth, a complete mess of a tournament for El Tri, who fell behind in every match they played and only narrowly escaped a very weak group.  They capped off the tournament with a late choke to a Ronaldo-less Portugal in the 3rd place match.
But the problem with the Confederations Cup is that with only 8 teams, things get very tough very quickly.  Before the tournament kicked off, Mexico making it past the group stage seemed like a foregone conclusion; but Mexico winning their semi-final game seemed like a reach.
This puts El Tri faithful in a strange predicament.  Surely our expectations for the team should be higher than "Beat Russia and New Zealand," but at that same time fans are really asking for a lot to beat Germany (even if it is the B team) or Chile.  So rather than simply give a blanket statement of "this tournament was a success" or "this tournament was a total failure" let's look at the positives and negatives for El Tri from this tournament.
The Good
Comeback Kids. It's true, Mexico probably shouldn't have been trailing in some of the matches they played, especially against lowly New Zealand.  But, this does continue a trend for El Tri of extraordinary ability to remain composed when behind.  They showed it during the tense game against the US at Azteca, and they showed it during this tournament.  Even against Germany, Mexico battled hard after the very poor initial 10 minutes.  It's all been a big turnaround from the 2014 World Cup loss to the Netherlands, where El Tri were rattled late.
Javier Aquino. Who would've expected this guy to play as well as he did?  The Tigres man was fantastic all tournament long, and in hindsight should've gotten a lot more minutes than he did.  Aquino was consistently dangerous, and made defenders look downright silly on a few occasions.
The Bad
Comeback Kids…Again. So as much as I like to applaud Mexico for their late game heroics, trailing to New Zealand is hardly something to brag about.  Sure they fell behind to Portugal, that's understandable.  But Russia and New Zealand? Not so much.  Even if you firmly believe Germany B is vastly superior to Mexico, that doesn't excuse those horrible first ten minutes.  This team was sluggish out of the gates all tournament long, and it cost them.
Unprofessional Osorio.  Well, if people wanted Juan Carlos Osorio out, they have some legitimate gripes after this tournament.  Aside from the lackluster results and downright ridiculous lineup selection, the El Tri coach had a few choice words for opposition and officials alike, and is probably facing a suspension that could cause him to miss a game or two in the upcoming Gold Cup.  Osorio was thrown out during the final minutes of the third place match for yelling at the fourth official.  Anti-Osorio fans will certainly point to the fact that Piojo Herrera was given the axe for similar outbursts, though those of course were not on the field.
Osorio in General. I have been an Osorio supporter for a long time now.  I know he has always played people out of position, and insists on squad rotation, but aside from the 7-0, he got results.  He won in Columbus.  But now, after this tournament, it's tough to say he is the right man for the job.  Aside from the aforementioned out of line profanity, he didn't seem to have a clue as to what he was doing out there.  The squad rotation against New Zealand was nearly fatal, and his substitutions were so odd that it seemed like he had already decided when they would happen before the games began.
So what comes next for El Profesor? If the FMF keep him around for the Gold Cup, and he wins, then surely they must keep him for the foreseeable future.  If he can't win the Gold Cup over the weakened USA squad then he must go, giving the new man some time to settle in before Russia 2018.