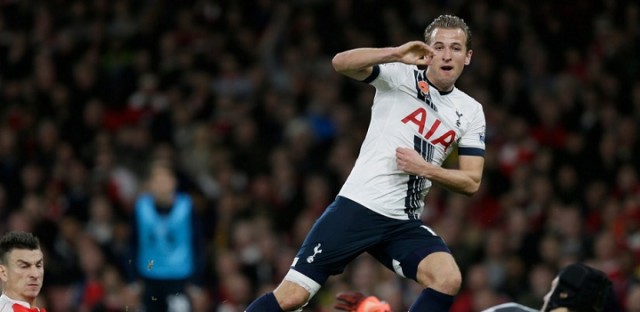 The dust has only just settled on the 2016-17 Premier League season and already we are looking forward to 2017-18. Many questions are being asked and one such question is who will prize the Golden Boot award away from Harry Kane?
Last season, Kane won the award for the second consecutive year. He will be certain to figure strongly again next season barring a serious injury. One thing is highly likely. This is that the eventual winner will certainly come from one of the top six clubs.
The Club Needs to be Successful
For any Golden Boot winner to have a chance then their team must be producing enough chances. We have to go all the way back to 2000 to find a player that won the Golden Boot who played for a club that are outside of the current top six. That was Kevin Phillips at Sunderland who incidentally was the last English player to win it before Harry Kane.
Only Alan Shearer and Thierry Henry have won three consecutive Golden Boot awards. So Kane is trying to get into a very exclusive club this season. But just who will challenge him for that honour? Many of these football betting markets will centre around goal scoring and Kane will start favourite to win the 2017-18 Golden Boot for sure.
Only Four Potential Challengers
As it stands, there are only a small number of players that we feel can challenge Harry Kane for the award. It's a simple elimination process because as we alluded to earlier, the player will need to come from a top six club to win it. There is nobody else at Tottenham that will come close to scoring enough goals. Liverpool don't have anybody and are unlikely to land anybody that would score that number of goals either.
So this leaves Arsenal, Man United, Man City and Chelsea. Jose Mourinho not only needs a striker but he needs a proven finisher too. Marcus Rashford is still too inexperienced and lacks the guile and clinical finishing of Kane. Zlatan Ibrahimovic may not return and being a year older will be unlikely to win the award.
Could Alexis Sanchez win it at Arsenal? While that's possible, the chances are that he will either not be at the club or spend half the season sulking. So we have to put him as a Golden Boot contender for one very important reason.
Will Tottenham Suffer at Wembley?
Tottenham will need to adapt to their new temporary Wembley "home" if they are to stay in the top four. Previous results in the Champions League have been poor when they switched to Wembley. If that is a pointer of things to come then Harry Kane could struggle to retain the Golden Boot this year.
Romelu Lukaku will be seriously in the running at Chelsea providing he completes his signing from Everton. The rate that he was scoring goals for Everton last season indicates that he would score more goals than that were he playing for a better club.
Manchester City could also be the home of the 2017-18 Golden Boot winner. They are the only club that has two potential winners in Gabriel Jesus and Sergio Aguero. Pep Guardiola will be highly likely to get City firing this season. So you can expect a bag of goals from the two of them at the Etihad.
Unless a world class striker lands at one of these top clubs out of the blue, the Golden Boot will go to one of these five players. Antoine Griezmann would have been a contender but he ultimately turned United down. This all assumes of course that Lukaku will be Chelsea's main striker in 2017-18 and not Diego Costa. If the fiery but brilliant Costa decides to stay at Chelsea and he gets his head in the right place then he too will be a contender.
Whether Chelsea's main striker next season will be Costa or Lukaku, the fact remains that either of them will push Kane for the Golden Boot.
Author bio
Carl Sampson is a full time poker player and sports bettor who likes to pen the odd article too every now and again.