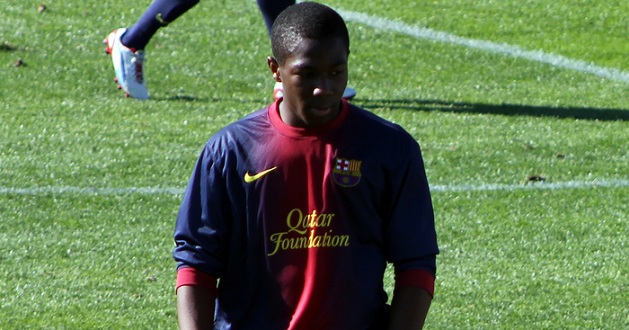 According to reports, Newcastle United are interested in signing Adama Traore from Middlesbrough.
Following Boro's relegation from the Premier League this past season, there is a strong chance that Traore may want to leave as he looks to extend his stay in the Premier League.
Traore is certainly no stranger to transfers. At the end of the 2015-16 season, he moved from Aston Villa to Middlesbrough following the club's relegation from the Premier League.
Though Traore has shown signs of flair, he has proven to be inconsistent at the highest level and did not manage to establish himself as key player whilst playing under the likes of Remi Garde, Eric Black and Aitor Karanka so far in England.
Former manager Garde was previously critical of Traore and said of him, "You cannot have a player except for maybe Messi who can walk on the pitch and only play when his team has the ball, nobody can do that.
"How long do you hold the ball, one minute 30, two minutes? Then what are you doing for 88 minutes? If you are not doing well, especially in the situation where we are, it's quite a problem. We need hard workers."