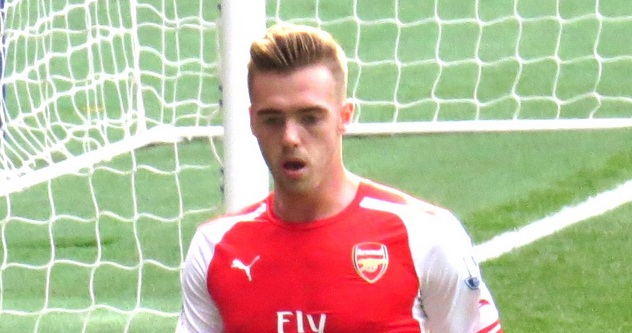 According to The Chronicle, Newcastle United will face competition from Southampton for the signature of Calum Chambers, a young Arsenal player.
Rafa Benitez is interested in signing another centre-back during the summer, and Chambers fits the bill. Floridan Lejeune from Eibar seems to be on Benitez's wish list as well and his transfer is almost completed.
Chambers is a 22-year old who has allegedly been told that he can leave the Emirates if a satisfying offer comes along.
Newcastle have strong interest in Chambers but reports claim that Southampton have suddenly joined the race for his services, and it remains to be seen if the departure of Virgil Van Dijk makes room for the Arsenal man.
The England defender has spent the least season on loan at Middlesbrough, and his performances at the Riverside Stadium were highly impressive.
It remains to be seen if Benitez will manage to bring the player to Tyneside, or if the young defender will rejoin Southampton, the club he left three years ago.