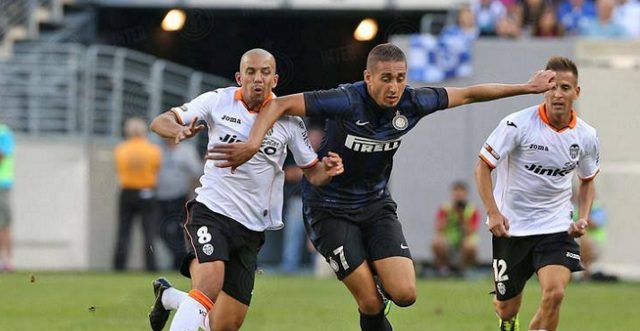 Sofiane Feghouli, according to Evening Standard, is not interested in leaving London Stadium any time soon.
The Algerian international has also reportedly stated that he will be rejoining the club on 10th of July, when the Hammers plan to start their preparations for the upcoming season.
He said: "I have two years left at West Ham and as I said on social media, I see myself staying at West Ham. I'll start again on the 10th of July with the team. I mean it when I say it, but you don't control everything in football. I'm not looking for a way out, not at all.
"I'm going to go on holiday calmly and prepare myself for a great season. I'm open for talks with the manager, but there aren't any planned. Maybe the owner will tell me one day that I need to leave, but I don't think so."
The attacking midfielder, who had a difficult debut season in the Premier League, is keen on staying at the club and he hopes to prove his worth next season.
Feghouli joined the Hammers on a three-year deal from Valencia, where he displayed some rather impressive performances, last summer. However, Feghouli failed to adjust properly to English football, and in 11 starts for Wast Ham, he managed to record only three goals and three assists.
Even though Slaven Bilic is making some changes in his roster, it is highly unlikely that he will sell Feghouli during the summer, especially following the departure of Dimitri Payet.