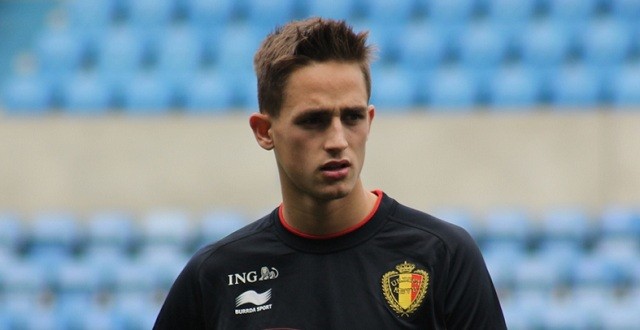 Aston Villa boss, Steve Bruce, holds Adnan Januzaj in high regard, and he could offer the young prospect an escape route out of Old Trafford, reports Birmingham Mail.
Januzaj, a 22-year-old attacking midfielder, is looking for ways to kick-start his career since it seems that United manager Jose Mourinho is not a big fan of the player.
As a matter of fact, Januzaj has spent a significant amount of time in the recent period on loan spells in Borussia Dortmund and Sunderland.
Unfortunately for Januzaj, a return to Old Trafford looks highly unlikely as he failed to impress at both Dortmund and Sunderland, and bookmakers are offering 6/1 odds of him joining Aston Villa during the summer transfer window.
Bruce is a keen admirer of the young winger, and his team could use creative and versatile players if they are going to challenge for the promotion come next May.
However, Villa is not the only club interested in Januzaj, as Leeds United, Celtic, and Real Sociedad are also asking around for his availability.