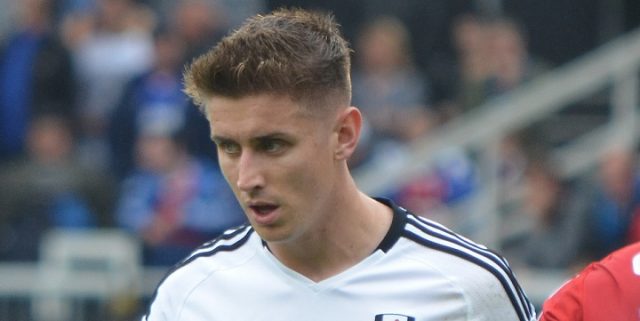 In an interview given to the Independent, Fulham's boss Slavisa Jokanovic admitted that his club has rejected an offer from Newcastle for Tom Cairney.
Cairney is a 26-year-old midfielder who has excelled during the last campaign, and his star performances have attracted several big-time names competing for his signature.
Now according to Jokanovic, Newcastle United's boss Rafa Benitez has offered as much as £20 million, but the offer was still rejected.
He said, "He [Rafa Benitez] asked for him and they offered £20m, but we didn't let him go. He's not for Newcastle, there is no business there. He fits in at Fulham. When the team has problems, the ball always goes to him and he keeps it."
The Cottagers are determined to keep Cairney at the club, and his creativity and talent is an investment in the long-term future of the club.
As a mark of his wonderful talent, Cairney was the only player in the Championship to record double figures both for a number of goals and number of assists – 12 and 10, respectively. He also had a passing accuracy of 92%, with 115 chances created.
Newcastle United would certainly benefit from such an addition, but it remains to be seen if they can improve their offer and bring Cairney to St James' Park.