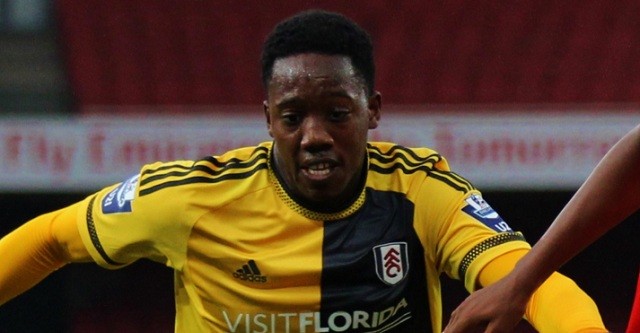 One of the hottest prospects in Europe, Moussa Dembele should stay at Parkhead for at least one more year – according to Celtic legend, John Hartson.
In his interview with Sky Sports, the Celtic legend stated that Dembele has everything in his locker to develop into an even better player, right there, in Glasgow.
Hartson mentioned that, after scoring a hat-trick against Rangers, the young French forward became one of the most popular people among the Celtic fans and added that the youngster could profit if he stays with Brendan Rodgers for another year.
He told the Daily Record: "He is absolutely idolized at Celtic. He scored a hat-trick against Celtic's biggest rivals, Rangers, and that's not happened for several years.
"He's a real fans favourite and you have to wonder, where else would he play his football where he would get that adulation. He cannot even come into the city and have a meal!
"The fans really take the players to their hearts and he's got that at Celtic Football Club. He's young and I personally feel, if I was his agent or advisor, he would benefit massively from having another season at Celtic.
"He would score lots more goals and get the chance to play in Europe. I think even the buying clubs would also benefit from Moussa having another season at Celtic, but I am not his agent."
The 20-year-old striker arrived from Fulham at the beginning of the previous season and signed a four-year deal. In 42 appearances for the Hoops, Dembele scored a magnificent 32 goals, which attracted a lot of attention from the major European clubs.
Earlier this week, Dembele had indicated that he might leave Celtic Park after he left an intriguing post on one of his social network profiles