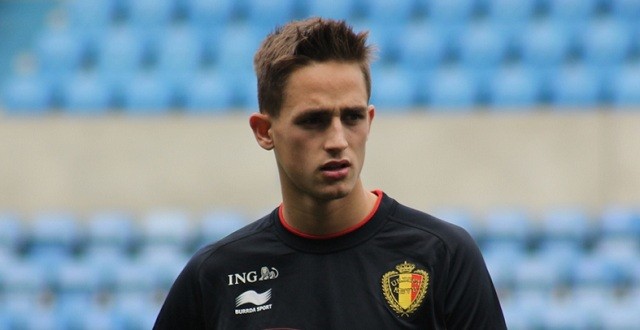 Adnan Januzaj, one of the biggest prospects of Manchester United in the past several years, could land at Celtic Park, according to Press and Journal.
The Belgian winger is a transfer target of Celtic's boss Brendan Rodgers, who is currently strengthening the team in all positions.
The 22-year-old Januzaj arrived at Manchester as a young boy and debuted for the first team at only 18.  However he did not progress as expected and in three seasons at Old Trafford, Januzaj appeared only 50 times, scoring 5 goals.
In 2016 Januzaj was loaned to Borussia, but played only 6 games. After that episode, Sunderland was the next destination for the attacker, and in 25 matches, forward did not score a single goal.
Many experts had criticized David Moyes, Sunderland's manager at that time, stating that he was not using Januzaj's offensive potential and that he often gave him unnecessary defensive assignments.
Brendan Rodgers is now keen to sign young talent, especially because he likes such young players. The flamboyant forward would bring enormous quality to Parkhead, and in a short period, he could wel become one of the best player in Scotland.
If the move for Januzaj deal goes through, it will probably be the most expensive in Celtic history. The current one is £6 million for Chris Sutton.