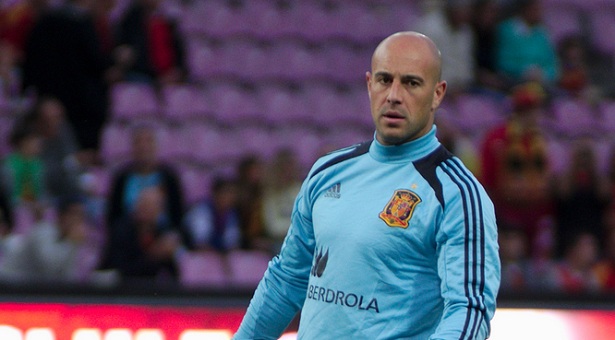 Newcastle United are showing genuine interest in Jose Reina, and as the Chronicle finds out – the Spanish goalkeeper is also considering a move back to the Premier League.
Rafa Benitez, the current manager of the Magpies, is hoping to secure a third reunion with his favorite goalkeeper, after successful periods at Liverpool and Napoli.
However, the asking price for the 34-year-old Spanish international is set at £5 million, which may deter some of the prospective customers.
Manuel Garcia Quillon, Reina's agent, has spoken to the press and he said that his client has not yet decided on where he wants to continue his career. He also stated that no other club in Italy is an option for Reina, which means that recently promoted Newcastle United could be the perfect place for the veteran goalkeeper.
Quillon said, "No, there's nothing. In Italy there's only Napoli. The Premier League? We're talking about an important player who a lot of teams would like, but his priority is to stay with Napoli. Is a renewal impossible? I don't know, we discussed it but for now we haven't moved forward."
Willy Caballero is also one of the names on Rafa Benitez' wish list for the place on the goal line.