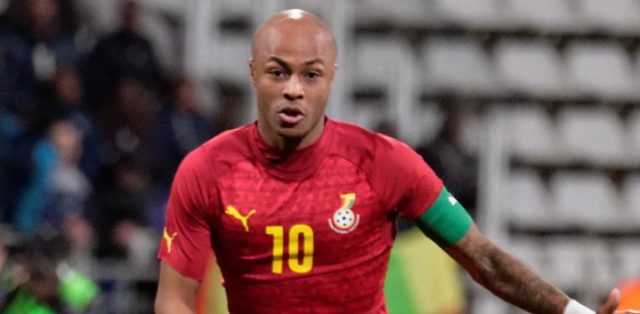 Just four months after raiding the Hammers for Dimitri Payet, the French are reportedly lining up a bid for Andre Ayew. As the sources close to the Mirror find out, Ayew could be rejoining Marseille after two years in the Premier League.
Ayew was a record signing for Wast Ham as he was brought in from Swansea for a fee of £20 million last summer. However, he failed to find his form for the Hammers, and that is why Slaven Bilic could part ways with the Ghana international.
During his spell at Swansea, Ayew played 35 games and scored 12 goals, but his stay at the London Stadium was plagued with an injury and inconsistent performances. He did, however, managed to score eight goals for a struggling West Ham side.
Marseille is announcing a massive overhaul this summer, and they are interested in several other high-profile names, including Laurent Koscielny, Olivier Giroud, Yohan Cabaye, and Riyadh Mahrez. It remains to be seen if the Hammers will be able to hang on to their star midfielder.