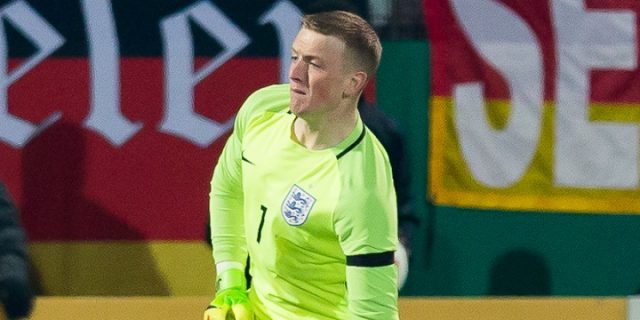 According to the Daily Echo, it appears that Everton are back on track to sign Sunderland keeper Jordan Pickford in a deal that may be worth up to £30m.
It was previously thought that the Merseyside outfit were unwilling to meet this exorbitant asking price, and that they had found an alternate in Southampton shot-stopper Fraser Forster.
The Liverpool Echo recently reported that Ronald Koeman was poised to raid his former club for the 29-year-old goal-keeper in a deal worth £8m.
Recent reports, however, suggest that the deal for Pickford is back on track and that Everton has turned its attention away from the Southampton keeper.
The potential deal would make Pickford the most expensive British keeper ever, and would surpass the record £28m Everton shelled out on Romelu Lukaku.