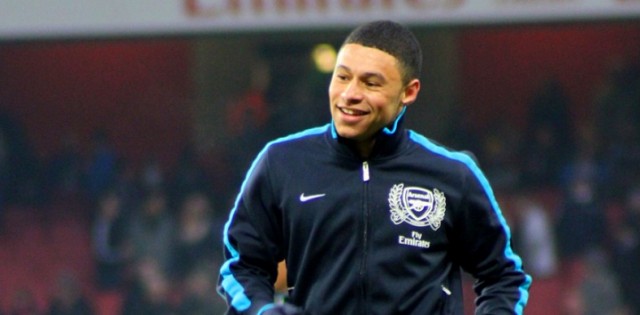 Liverpool has revived their interest in Alex Oxlade-Chamberlain, according to reports from the Daily Express. Jurgen Klopp was interested in the Arsenal man since the previous summer transfer window and is thought to be making another attempt to sign him this season, according to The Express.
The England national has recently been more involved in the Arsenal first team than ever before since their formation change to 3-4-3.
With three central defenders at the back, Oxlade has been positioned usually as a right-wing back providing pace, width and good defensive recovery for Arsenal on the wings. He can also rotate to the left wing back position as well, as seen in the FA Cup Final against Chelsea.
Oxlade has proved his caliber at the center of midfield too, when Arsenal required him to fulfill the void due to Santi Cazorla and Aaron Ramsey's injuries.
Arsenal has offered him a bumper deal after his fantastic performances this season but Liverpool is ready to step in with a £40 million bid to make Alex rethink his options.
He could be the answer to Liverpool's search for a pacey attacker to partner with Mane or build a well-rounded midfield duo with Henderson.