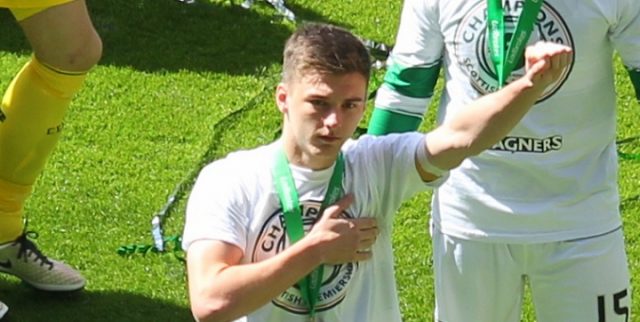 Chris Sutton has reportedly warned Celtic against selling youngster Kieran Tierney too early. The-20-year old Tierney played a big role in helping Celtic secure treble winning success this past season and has reportedly attracted the interest of many big name clubs.
According to reports, Premier League heavyweights such as Chelsea and Liverpool are even said to be interested in the youngster.
Sutton has now warned Celtic against selling Tierney too young, using the example of Virgil van Dijk, who was sold to Southampton for £13.5 million two seasons ago.
Van Dijk has since gone on to establish himself as one of the best defenders in the Premier League and could leave the Saints this summer for Liverpool, with Celtic also set to cash in as they have a sell-on clause on the player.
Sutton wrote, "Without a doubt, Tierney is better than a lot of the full backs in the Premier League. But is he better off staying put at the Scottish champions?
"Brendan Rodgers said Celtic aren't a selling club any more but Tierney is the one — out of everyone — who will see them tested this summer.
"There is a misguided view of Scottish football. Two years ago, I said Virgil van Dijk — then at Celtic — was as good as John Stones. Now he is rated at £60million! So Celtic should hold out for big money for Tierney."