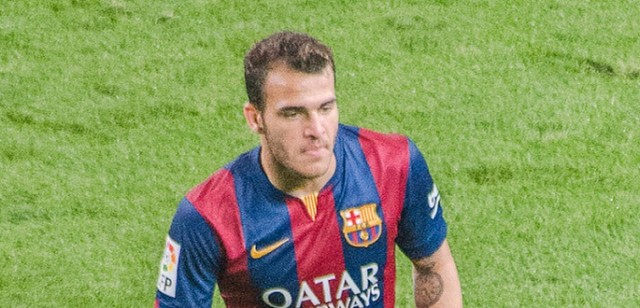 Everton are set to talk to Malaga about the possibility of signing Sandro Ramirez, according to reports.
Ramirez was expected to join Atletico Madrid ahead of next season but as Diego Simeone's team have been barred from signing any new players this summer, Everton will have a good chance of signing him.
Should Everton swoop for Ramirez, they may be able to recruit him for the bargain price of £5.2 million.
Everton will be especially keen to bring in the former Barcelona striker to their club as they will have to prepare for the departure of Romelu Lukaku and aim to bring in strikers who are capable of scoring goals at the highest level.
During this past season, Ramirez made 31 appearances for Malaga and bagged 16 goals. He will surely fancy a side that has bigger ambitions that Malaga, and Everton may be a tempting prospect considering that they are aiming to challenge for Champions League football.