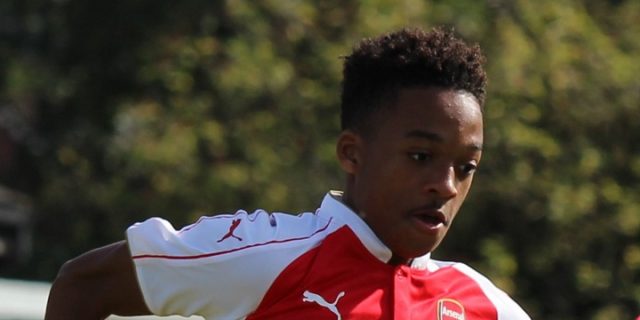 Chris Willock's situation in Arsenal has made many teams curious and among them is the Scottish champion Celtic, according to reports from the Standard. It has been claimed that the club from Glasgow wants to acquire Willock.
The 19-year-old forward is a member of Arsenal youth team, and he even made a debut for the first team, indicating that he has a lot of talent. But it appears at the moment that Arsene Wenger has other players in mind when talking about the future in the first team.
The Gunners cannot guarantee Premier League action to Willock, and this is why they haven't offered him a contract at this moment. If one is not on signed until the 30th of June, he will become a free agent.
Immediately, several teams reacted and started making some contacts with the player. Manchester City, Everton, and Celtic are the biggest names of them all.
What might be the advantage for the Hoops is the fact that the young player would have more opportunity to show his skills on the pitch, which is highly unlikely to receive in Manchester City or Everton.
His main strength is one on one situation, where he has an enormous advantage over the defenders, and this could come quite handy for the team from Celtic Park. It is now up to the young player to decide which club he wants.