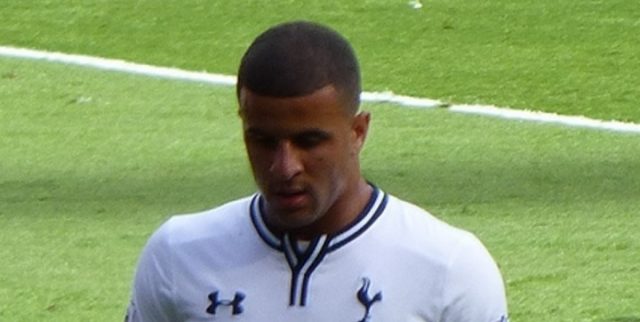 Matt Le Tissier has revealed on Sky Sports that Tottenham may sell Kyle Walker this summer.
The 27-year-old Walker is reportedly unhappy with Spurs after Kieran Trippier was favored by Mauricio Pochettino during the final weeks of this past season and is reportedly the subject of interest from Manchester City.
Le Tissier said about Walker's future, "If they can keep hold of their full-backs then they're all good in that department, but I think it will be difficult for Kyle Walker to stay if the offer is astronomical and I think it would be tough for Spurs to turn down as well given Kieren Trippier's form."
Since arriving at Spurs from Sheffield United in 2009, Walker has gone on to make 228 appearances for the club in all competitions.
Given that Walker is unhappy at the club, Spurs may have no choice but to sell him and they will also gain a big payment from his sale.