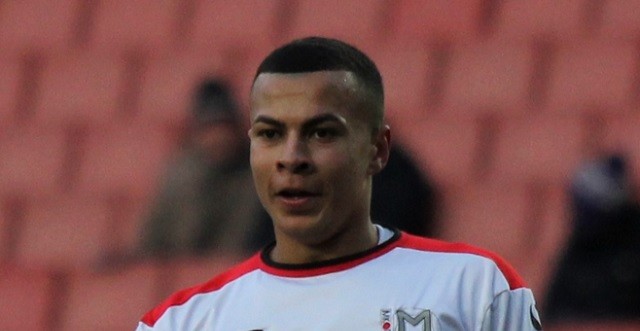 Tottenham star Dele Alli has revealed that he will leave the club when he thinks that the time is right.
After joining Spurs from League One club MK Dons two years ago, Alli has blossomed into an important player for both club and country and has won the PFA Young Player of the Award for the past two consecutive seasons.
His heroics have earned him comparisons to modern day England football legends such as Steven Gerrard, Frank Lampard and Paul Scholes. At 21, Alli has been involved in 40 goals, which is more than the aforementioned trio combined at his age.
While speaking about his future at Tottenham, Alli said, "Whether I stay at Tottenham for the rest of my career or if I do happen to go somewhere else I'm sure if it happens it will be at a time when I think that's what's needed. For me, personally, I am just looking forward to enjoying the journey I have."