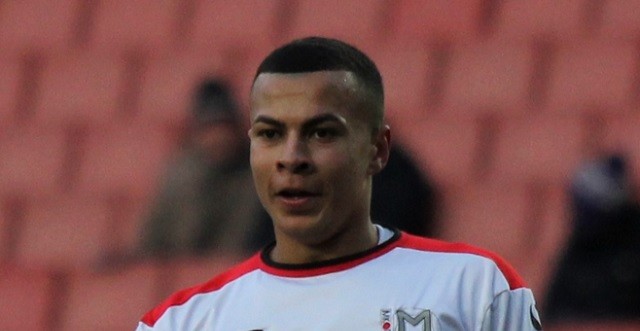 Kevin Thomson believes that Scott Brown can stop Dele Alli when Scotland take on England in a World Cup qualifier this Saturday at Hampden Park.
Whilst talking about the upcoming fixture, Thomson said of his former Hibernian team-mate Brown and Alli, "Alli is up there, isn't he?"  He is certainly one of the best around and if I was a Scotland player, like back in the days when we were in the Champions League or Uefa Cup or whatever, they are the ones you want to test yourself against. I am sure that Scotty will look forward to it.
"Obviously you have respect for them because they are amazing players. But when you play against them you try to beat them, don't you? You have to find an answer, you have to find a way.
"If he is better and fitter than you then you have to try to get on top of him, stop that fitness, find a way to rough him up as such and Scotty is as good as anyone at that.
"He is probably the biggest wind-up merchant there is. But he is just like any other player, he will try his best in whatever he thinks is the best way. It might be kicking him, winding him up, blethering in his ear, I don't know, but it will be an interesting watch, won't it!"
England will definitely be overwhelming favorites going into the match and the likes of Alli and Tottenham team-mate Harry Kane will be expected to cause problems for the Scotland defence.
However should they get the basics wrong on the day, Scotland are a team that can certainly bite.