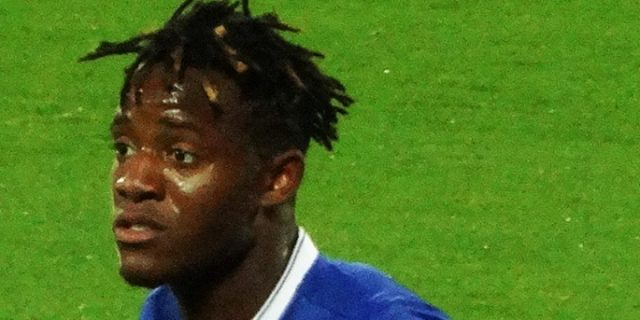 Chelsea star Michy Batshuayi has admitted that he is uncertain about whether he will remain at Stamford Bridge next season amid interest from newly promoted Newcastle.
Though Batshuayi scored the goal that won Antonio Conte's team the Premier League title, rumors have suggested that he may leave the club on loan next season in order to get more match experience at the highest level.
Newcastle have been linked with a loan deal for the 23-year-old Batshuayi as Rafa Benitez looks to strengthen his side ahead of the Premier League next season.
Batshuayi, who finished the season on a high note after scoring four goals in the final three games, has admitted that he may have to leave Stamford Bridge ahead of next season and said, "I'm not the master of my destiny. Chelsea bought me; they can do what they want with me.
"I'm going to finish with the national team and then I expect I'll have a few phone calls. I'll see with my agent and the club. I want to play, score as many goals as possible and be at the World Cup."