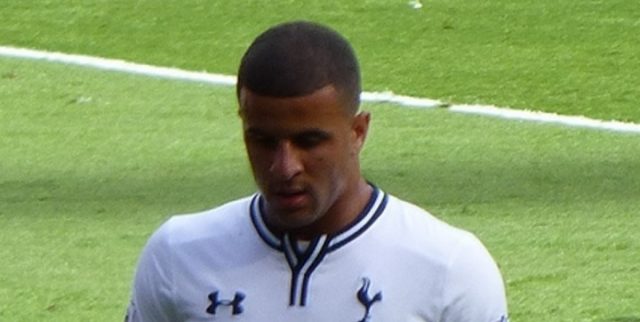 According to reports, Manchester City are closing in on a deal for £40 million rated Tottenham defender Kyle Walker.
Walker is reportedly unsettled at Spurs and wants to leave the club after losing his place in the team to Kieran Trippier during the final weeks of this past season.
City are reportedly confident that an agreement can be reached once England's upcoming fixtures against Scotland and France are completed.
The 27-year-old Walker moved to Spurs from Sheffield United in 2009 and has become widely regarded as one of the best defenders in the Premier League.
Though a number of clubs are interested in Walker, he reportedly finds City appealing as it will allow him to be close to his family, who are based in Sheffield.
City are said to be willing Walker double the £100,000-a-week wages that he earns at Spurs. Though Spurs will be reluctant to sell, a deal for Walker looks to be on the cards.