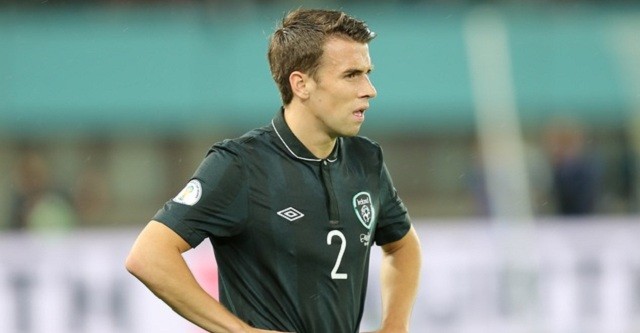 Everton star Seamus Coleman has revealed that he bears no grudge towards Aston Villa defender Neil Taylor after the challenge that broke his leg in March.
Coleman said, "Look, football is a contact sport. No player goes out to break another player's leg on a football pitch."
Taylor's challenge on Coleman during the second half of a World Cup qualifier between The Republic of Ireland and Wales left the Everton star with a long term injury that will likely cause him to miss the opening weeks of next season.
Taylor earned himself a red card due to the challenge and has been suspended for his countries next two matches.
Coleman has certainly taken an admirable attitude towards the incident. In football unintentionally mistimed challenges do happen and will continue to happen and sadly anyone can be the casualty and the effects can be drastic. However when they happen, they just have to be accepted.