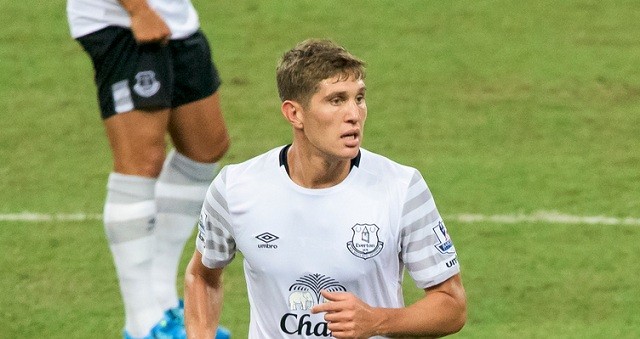 John Stones' former team-mate Steven Naismith has insisted that the Manchester City defender has his wobbles but is a class act.
Stones and Naismith were previously team-mates at Everton before moving on. Whilst Naismith was a first team regular at Goodison Park, Stones was breaking into the first team.
Naismith, who now plays for Norwich City, said of his former team-mate, "John will divide opinions until his mid-20s. But, for me, he will be one of the best. He's a midfielder playing in defence and he loves playing with the ball. The last thing he wants to do is boot it long.
"Yes, he's young. And sometimes he doesn't know when to do it and when not to. But, from when I was at Everton and watching him, he has improved. He still makes mistakes, which get pointed out because he is last man at the back. But I think that he's got everything."
Naismith and Stones will likely come up against each other in a World Cup qualifier this Saturday at Hampden Park, with Stones likely to partner Gary Cahill in defence for England. Should Naismith play, he will have to find a way past Stones in order to try and create an upset victory for Scotland.