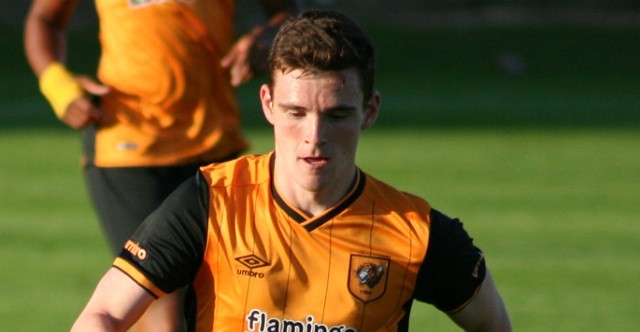 According to reports, Everton are considering Hull City defender Andrew Robertson as a possible new recruit this summer.
The 23-year-old Robertson was a regular feature for the Hull City squad this past season and managed to score one goal and land two assists during the past Premier League season.
With Hull now relegated to the Championship, Robertson will likely be keen to extend his stay in the Premiership and a move to Everton should be appealing especially given that the club will be featuring in the Europa League next season and will also aim to challenge for a top four finish.
The Toffees need to add in a new central defender this summer. Though they do have the established Leighton Baines to rely upon, the veteran is now 33-years-old and will need competition on a regular basis.
They will also need to find a successor for Baines going forward and Robertson could be a candidate.