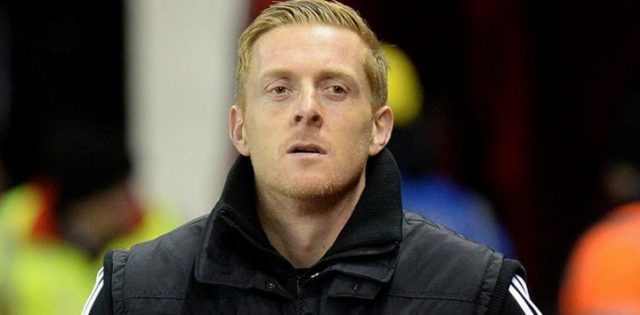 Arsenal legend David Seaman has expressed frustration at Leeds United for failing to keep hold off former boss Gary Monk who last week resigned as manager of the club.
In his only full season as manager, Monk led the Yorkshire club to seventh place on the Championship standings, narrowly missing out on a place in the promotion playoffs. Seaman also added that he feels that Leeds are going to lose momentum by having to start again with a new manager.
Anyway, here's #lufc fan & #afc legend, David Seaman, telling me his thoughts on recent events at Elland Road & on always being Leeds… pic.twitter.com/hVvxJt5Sp4

— Mark Kielesz-Levine (@MarkLevine7) May 30, 2017
He said, "I was disappointed when Garry left, as I thought he was getting it going in the right direction. I've always been a Leeds fan.
"It's so frustrating. I know what it's like, I was there as a kid at 16, I knew what it's like I know how big the club is, I know how many fans they've got. It's like 'come on, let's get it back to there'.
"I thought we were really on the way there with Garry, but obviously somethings happened and he's gone and now we're in the market for a new manager."
Under Monk, Leeds looked to be playing with optimism and many fans anticipated a chance of Premier League promotion. Whoever takes over will have to aim on building upon the progress that has been made at the club.
According to reports, former Middlesbrough manager Aitor Karanka is currently the favorite to succeed Monk at Elland Road.