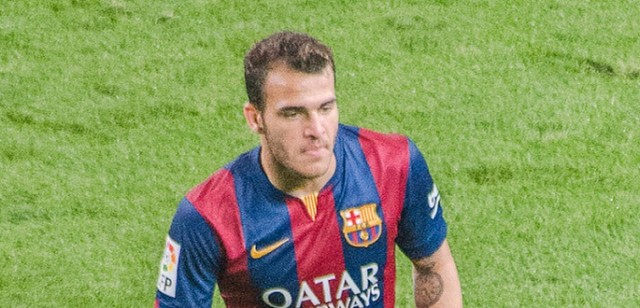 Everton have been given a boost in their hopes of recruiting Malaga striker Sandro this summer.
This comes after the Court of Arbitration for Sports decided to uphold the registration ban on Atletico Madrid, which removes the biggest barrier for the Merseyside club to sign the player.
The 21-year-old Sandro is set to be made available for a bargain price of just £5 million following a successful first season in the La Liga during which he notched 14 goals. The player's agent was reported to have been in talks with Atletico over a potential deal.
Everton are also keen on bolstering their forward options especially given that Romelu Lukaku is expected to depart from the club this summer.
Sandro is a product of the esteemed Barcelona youth development system and moved to Malaga last summer after failing to establish himself within the first team of the Catalan giants.