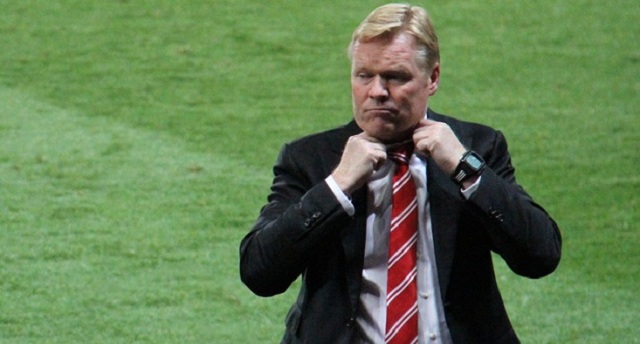 Despite having dreams of one day becoming manager of Barcelona, Everton boss Ronald Koeman has said that there is no chance that he will part ways with the Toffees' prior to his contract ending in 2019.
With Luis Enrique set to depart as manager of Barca at the end of the season, reports had emerged suggesting that Koeman could become the new manager of the Catalan giants, however it now appears that that will not happen.
Koeman will have an attachment to Barcelona after having spent some of the best moments of his playing career with the club between 1989 and 1995.
Whilst doing an interview with Spanish media, Koeman claimed that he has two dreams to fulfill, one of which is to become manager of the Netherlands national team after serving as assistant to Guus Hiddink for the 1998 World Cup and the other which is to become manager of Barcelona.
However the Dutchman insisted that he still "owes" Everton and will aim to lead the club to Champions League qualification next season.
 "I don't see me being the next [Barcelona] manager. I mentioned several times it's human ambition – for players, for managers. That doesn't change my position or contract with Everton. I'm really happy, I'm looking forward to next season."