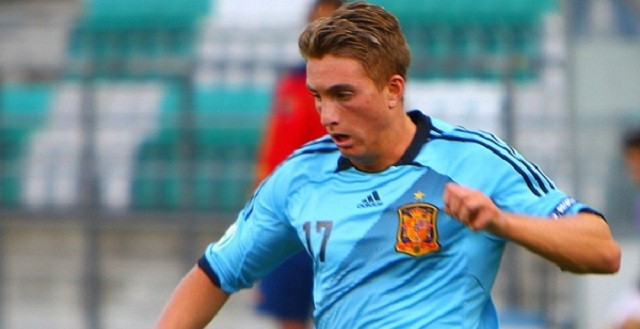 Everton winger Gerard Deulofeu is set to face an uncertain future following AC Milan's decision to give up on trying to recruit the player on a permanent basis.
After failing to play regularly during the first half of the season with Everton, Deulofeu joined Milan in January, where he managed to impress after scoring four goals and recording six assists to help the once mighty Rossonneri to a sixth place finish in the Serie A this season.
Deulofeu's former club Barcelona are reportedly pondering taking advantage of the buy-back clause which was inserted into the winger's contract when he joined the Toffees from the Catalan giants for £4.3 million during the summer of 2015.
Deulofeu is said to not be keen on moving back to Barcelona given that it is unlikely that he will get regular first team action should he return to Camp Nou. Barcelona will have until the end of this summer to decide on whether they wish to re-sign their former player.