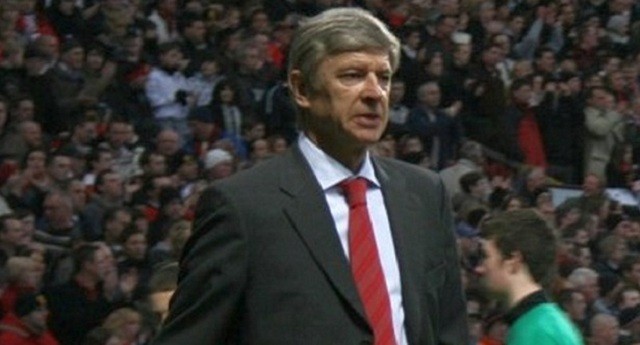 Arsenal manager Arsene Wenger has officially agreed to a two year contract extension to remain at the club, according to a statement sent out by the club on May 31.
Wenger's extension comes after Arsenal's surprising 2-1 victory over Chelsea in the FA Cup final this weekend, giving Wenger and Arsenal their 3rd FA Cup victory in the past 4 seasons. These triumphs in the FA Cup are impressive and should not be overlooked, but Wenger's results in the league table in recent years have certainly left many Arsenal fans clamoring for a new manager.
Arsenal finished in 5th place in the English Premier League this season meaning that they will miss out on Champions League for the first time since Arsene Wenger took over as manager in 1996.
Wenger is undoubtedly a club legend, having won three league titles (including an undefeated season in the 2003-04 campaign) and 7 FA Cup titles during his tenure. However, it is clear that the team is currently trending in the wrong direction and it seems to be time to bring in a new manager.
Arsenal is a team that should have ambitions of winning the English Premier League almost every season, while also being a legitimate contender in UEFA Champions League.
However, Arsenal has not won a league title under Arsene Wenger since the 2003-04 season, and they have finished 3rd place or lower 11 times in the 13 seasons since that title. The Gunners have also not progressed beyond the round of 16 in Champions League since the 2009-10 season, and they will not even participate in the competition next year.
Arsene Wenger has achieved phenomenal heights as Arsenal manager and his overall tenure is far from a failure, but signing him to this extension is clearly a mistake. Teams in similar situations to Arsenal have not been afraid to change managers and they have been rewarded for their bold decision-making.
Jose Mourinho won the title for Chelsea in the 2014-15 season and he was fired the next year after a disappointing start to the season. Chelsea then hired Antonio Conte for the 2016-17 campaign and they went on to win the league title once again.
Leicester City fired their manager, club legend Claudio Ranieri not even a full year after he had taken the club to unimaginable heights when he won the league title in 2016.
The club looked like they were sinking towards relegation at the time of the Ranieri firing, but under new manager Craig Shakespeare they were able to finish in 12th place, comfortably above the relegation zone.
Arsene Wenger has been a phenomenal employee for Arsenal FC, but the club can go on without their current manager. By sticking with Wenger Arsenal are taking the safe route, as parting ways with Wenger after over two decades would send Arsenal into the unknown. Still, sometimes it is necessary to take risks in order to be successful.
Chelsea and Leicester have been rewarded for their risk-taking decisions after firing established managers and Arsenal could have the potential to receive a similar benefit if they parted ways with Wenger. Instead, Arsenal fans can expect more of the same results over the next two seasons. The team will likely be good but not great, as it appears the board is not currently striving for greatness.