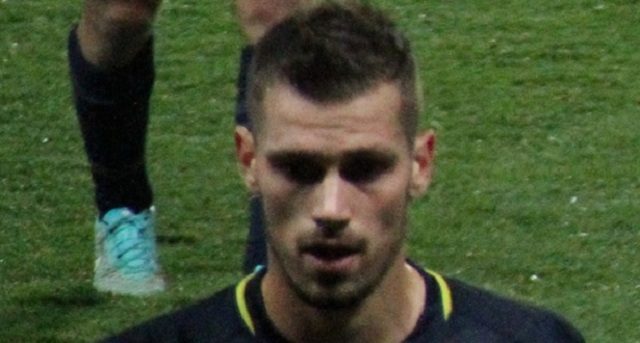 Everton midfielder Morgan Schneiderlin has said that he is happy to be a part of the club and will focus on helping the Toffees finish in the top four of the Premiership standings next season.
Schneiderlin said, "I'm very happy to be here, very happy to come in every day and happy – like I've said since the beginning – to find the joy on my face again, to play week in and week out and, most importantly, have good games.
"I think that's what I did, even if I know myself that I can be even better and improve. That's what I'm going to try to do next season, have no little injuries or things like that and play every game. That's my main focus and I want to improve and help this team to be in the top four."
After managing just 11 minutes of action whilst he was with Manchester United during the first half of the season, the French international Schneiderlin joined Everton during the January transfer window for £20 million.
Since arriving at Goodison Park, Schneiderlin has begun playing regularly and churning out impressive displays again. Ronald Koeman's side finished in seventh position this season but 15 points behind Liverpool, who finished in fourth spot in the table.
The club have certainly improved this season under Koeman and will get the opportunity to play in the Europa League next year. Fourth place will probably be a realistic objective for the Merseyside club for next season.