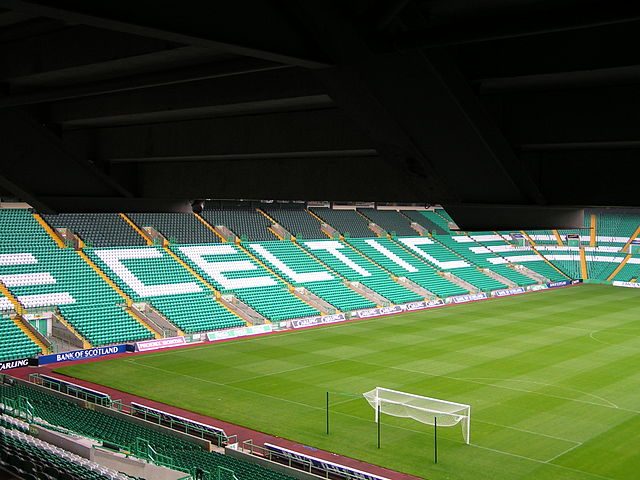 Celtic forward, Moussa Dembele, is on the top of the list for multiple teams, including Juventus, according to multiple reports in France from France Football.
Juventus have been following Dembele's development this season with a close eye, after noticing his ability while he was at Fulham last season. Dembele joined Celtic this season from Fulham for just £500,000 and has thrived.
Dembele scored 32 goals in all competitions this year, which includes 17 goals in the Premiership, as well as three goals in the Champions League in only six games played. Dembele is only 20 years old and is already playing at a top level.
Other teams have shown interest in Dembele as well. Manchester United, Chelsea, Arsenal and West Ham are all reportedly interested in the 20-year-old, as well as European giants Bayern Munich and PSG. Celtic rejected a £20 million bid from West Ham in January.
The young Frenchman hopes to not only perform well for his club, but for his country too. Dembele has yet to crack the 18 man squad for France, but a call up is probably soon to come.
Dembele's current contract is through the 2020 season, so Celtic have the say in who Dembele will play for next season and beyond. Celtic's boss, Brendan Rodgers, has constantly expressed his desire in keeping Dembele on his squad, which he admitted in an interview last month.
Rodgers said, "I believed when Moussa came that he probably had a two-year cycle. That's what I saw. For me, I still think that's the case. All the conversations I have with him I have no doubt he loves it here. He needs another year of Champions League experience and the confidence of scoring goals and playing for such a big club, and probably then it'll be time to fly."
Celtic had a wonderful season this year, going undefeated in the Premiership and winning the domestic treble. The next success that they are hoping to achieve is making it into the round of 16 or further in the Champions League. Celtic finished last in their group this season, behind Barcelona, Manchester City and Mönchengladbach, which many people see as a failure.
If Celtic really want to compete in the Champions League and continue their success in their domestic cups and league, Moussa Dembele should definitely be in their future plans, no matter what offer they receive from the top European clubs this summer.