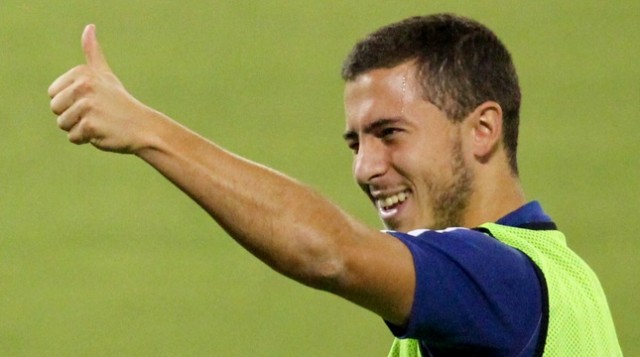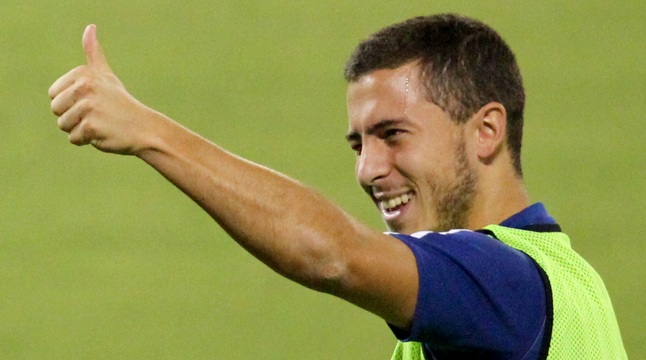 Chelsea star Eden Hazard has joked that if he receives a new contract from his current club, it may prevent them from buying Everton forward Romelu Lukaku.
Belgian international Hazard enjoyed a phenomenal season, scoring 16 goals and recording five assists to help Chelsea to the Premier League title. As a result, the 26-year-old Hazard has been linked with a move to Spanish giants Real Madrid.
While confirming that he has not yet signed a new contract with the Sky Blues, Hazard went on to joke, "If I sign a contract, maybe there won't be enough money left to get Romelu! I'm kidding. Whoever comes in, we'll be ready for the new season."
After some brilliant form and a desire to play in the Champions League, Romelu Lukaku has been linked with a return to Stamford Bridge, which is more likely to happen this summer.
As Lukaku is one of the finest strikers in world football at the moment, he will not come cheap.