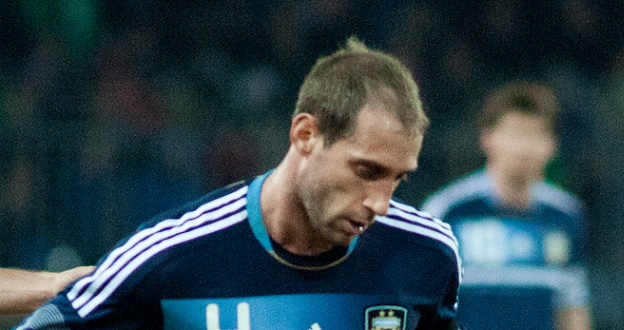 West Ham United's new signing Pablo Zabaleta has indicated that he is targeting winning trophies with the club. The Argentina international has agreed to join the Hammers after being released by Manchester City.
The 32-year-old Zabaleta said, "The last FA Cup final was 2006 against Liverpool, that game they lost on penalties, and it's been eleven years, so it's been a long time and we need that confidence and that belief as players, fans, the Board and everyone to make sure we can perform well enough to at least win something in the next few years."
He is certainly no stranger to winning trophies having won two Premier Leagues, two League Cups as well as an FA Cup during a successful nine year spell with City.
With plenty of experience to his name, there is no doubt that Zabaleta will provide much needed leadership and quality to the Hammers squad which has been sluggish at times during the past season.
While it is very unlikely that the Hammers will challenge for the Premier league, should they invest wisely and manage themselves well, they may be able to challenge for either the League or FA Cup.