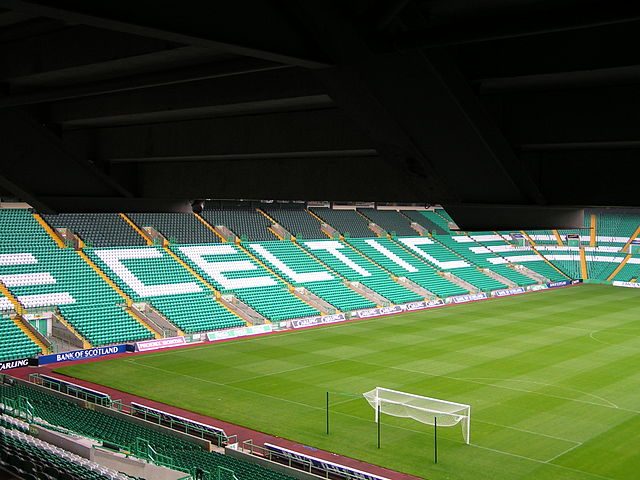 The Scottish Premiership is over. Celtic made the championship boring, they crushed their opponents, they are undefeated, and they ended exactly with a 30 points advantage over the second-placed Aberdeen. However, you might be surprised that even though Celtic secured the title months ago, this season may not be their best ever! Here are the top 5 Celtic F.C. seasons with the biggest points tally in the new millennium:
5)  2002/03 Season
This season was the most exciting season in the history of Scottish football, and Celtic didn't win the title in that season! The goal difference decided the champions – the biggest rivals of Celtic – and the difference was a single goal! For that reason, and because Celtic amassed 97 points, this season made it to the list.
4) 2000/01 Season
In the first season of the 21st century, Celtic also had 97 points in the end, but this time with a huge 15-points gap to the second-placed Rangers. They also won both Scottish Cup and Scottish League Cup, a success they had not repeated since then. Also, club legend Henrik Larsson scored 53 goals, which is the club record in the 21st century.
3) 2003/04 Season
Celtic amassed 98 points in this season, and they won the title and lifted the trophy in Scottish Cup as well. This time, Rangers was even further away – the difference was a staggering 17 points.
2) 2013/14 Season
Three years ago, Celtic had no problem winning the league title without Glasgow Rangers in the picture. They had 99 points, 29 more than second-placed Motherwell.
1) 2001/02 Season
In 2001/02 season Celtic had 103 points! Celtic never had 100 or more points in Scottish Premiership before 2001/02, and now they have to win four more points in the last two games in the season to break that incredible record.
Also, Celtic is still undefeated, but they completed the season without losing to anyone before. It was in 1897/98 season when they played only 18 games and won the title with 15 victories and only three draws.
Of course, completing the season without a single defeat is much harder when you have to play 38 matches.