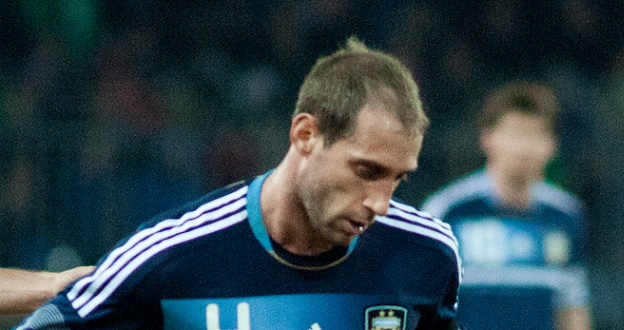 West Ham are reportedly hoping that Pablo Zabaleta can help them acquire the signature of Manchester City striker Kelechi Iheanacho. Zabaleta is expected to officially be unveiled as a Hammers player this summer following his release from City.
Iheanacho and Zabaleta are thought to have been close at City with the experienced Zabaleta serving as a mentor to the young Nigerian.
The Hammers are hoping that Zabaleta can influence the 20-year-old to sign for them and are even willing to double the £35,000 a week salary that the striker currently earns for City.
Iheancho has not received regular game time this season under Pep Guardiola at City and there is a strong chance that a deal with the Hammers can be on their cards, especially as they are likely to offer him an improved deal as well as regular first team action.
With Gabriel Jesus and Sergio Aguero currently competing for a place in the City team, there is also a slim chance that Iheanacho will receive regular game time next season should he remain with his current club.